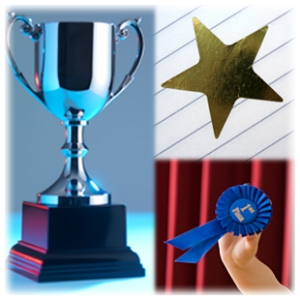 We are all internally motivated sometimes to do the right thing or try hard. But at other times, we need external motivation: a bonus from our employer,  a hug from a friend, a smile from a child. It doesn't take much, frankly, and even small rewards can brighten our day and keep us going in the right direction.
Our children and students are no different. Using rewards at home and in class can help children focus on their studies, achieve more academically, graduate on time, and become more productive members of society. The research on this is very clear and not controversial. It's also just plain common sense.
Have you used rewards at home or in the classroom to bring out the best in a child? We'd love to hear your story!
And, because we know a little external motivation goes a long way, once a week in January 2015 we'll send a $25 Amazon gift card to the person whose story has attracted the most "likes." So tell us your story below, and then be sure to share it with family and friends!
January 12 update: Congratulations to Meredith Marshall, the first-week winner of a $25 Amazon gift card!